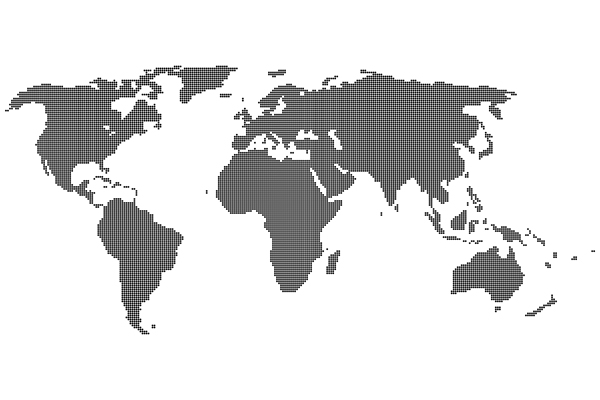 Investment agent, Property Frontiers, give their advice on where to invest in property in 2013 and why.
Chief Executive Ray Withers says: "there is a general worldwide feeling of gradual and hesitant recovery after three years of nail-biting recession and it is this cautious optimism we see set to fuel growth and create rewards for those who invest in the right areas."
Invest in Property in the UK
Ray Withers from Property Frontiers predicts Central London to be a good investment this year which potential high rises in the years following; "price rises have slowed in central London over the last two quarters of 2012, and may stay flat for 2013, we predict they will rise again in 2014 and more dramatically in 2015."
London has seen around a 70% price increase in some areas over the last two years! Other areas across the country haven't seen the same increase, with many remaining static during 2012 and some even dropping with properties selling at around 10-20% below the asking price.
Invest in Property in the USA
Ray Wither says; "It has taken almost four years but at last it seems the US housing market is on the road to recovery with house prices beginning to rise again, sales increasing, foreclosures falling and construction activity moving positively." He says it has taken nearly four years for the US property market to recover and now "in real terms, property prices in the US today are back to where they were around the turn of the millennium, with prices in some states up to 70% below their 2006 peak and around 50% of current rebuild cost."
The States to watch due to potential to refurbish and rent or re-sale cheap repossessions are:
Buffalo
Rochester
Baltimore
the Eastern states of Florida
Cleveland
Georgia
South Carolina
Invest in Property in Europe
Ray says; "Although the Euro-zone economy as a whole is expected to remain stagnant throughout 2013 that is not to say property-based investments do not exist." Keep an eye out for investment opportunities in University cities as the Property Frontiers team have seen a lot of success in investing in student accommodation. Places like Amsterdam in the Netherlands see student desperately hunting for accommodation every year and struggling due to the shortage, so it's the perfect place to invest and rent out.
Invest in Property in Cuba
Cuba is slowly moving towards capitalism for the first time since its revolution some 54 years ago, and now under the rule of Raul, Cubans are finally able to buy property. "Until 2011 it was illegal in Cuba to sell property on the open market (the only way to move was to swap your home for another) but now that has all changed and Cubans can buy and sell on the open market.  As a result this young booming economy is considered by some to be one of the top five emerging global markets in the world."
Invest in Property in Brazil
"As the wealth of Brazil expands so does the growth of the middle classes and with demand outstripping supply in all the major cities and urban hubs, housing at all levels and price points is proving an exciting asset class offering both excellent rental potential and capital appreciation."
In Rio de Janeiro house prices rose by almost 20% between July 2011 and July 2012.
In São Paulo house prices rose by over 18% between July 2011 and July 2012.
Keep in mind that "with two huge international sporting events coming to Brazil in the near future – the 2014 FIFA World Cup and the 2016 Olympics and Para-Olympics – the world's eyes will be on the cities of this exceptional success story."
For more on Property Frontiers Market Predictions for 2013 go to their website: www.propertyfrontiers.com
Subscribe to Email Updates from Property Abroad: